Senior Pastors/Founders of
​ LCIM Joe & Shonda Kirk
LCIM is a ministry that is globally reaching people one person at a time. LCIM has reached nations of people from the hedges, highways, and all parts of the world.
---
Lcim is a global ministry:


Yokosuka Japan
​lcim Is 7 minutes if you live on the Yokosuka Naval Base at this time.
lcim is a global ministry reaching nations God place LCIm feet upon.

LCIM LOCATION
2 Chrome-1 Honcho, Yokosuka, Kanagawa

We have two locations in America and Asia.
​We are currently located near the Yokosuka Naval Base in Japan near the main gate about 7 minutes.
​We would love to have you come and be our guest.
---
Sharing the gospel in Japan
Baptism in okinawa, Japan

Evangelism
​ missions in the Philippians
​ missions in okinawa
​ missions in kenya Africa
missions in south africa
Men and women encouraging MINISTRY groups
Feed the POOR
​ Prayer walks
​ Marriage #101#
single saved and not ashamed
women encouraging women
men encouraging men
Fearfully and wonderfully made
​
​
​
---
Powered by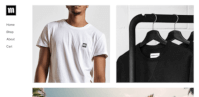 Create your own unique website with customizable templates.